The Lion Awakes
Daily News, Culture & Current Affairs about China
Graeme has been using ChinesePod since 2007
"I highly recommend ChinesePod, I haven't found any Online teaching programmes that come close."
People's Daily
China not worried over economic slowdown

The World Bank has lowered its forecast for China's GDP over the next two years in its biannual economic update on East Asia and Pacific. The report shows that China's GDP growth rate is expected to stand at 9.1 percent in 2011 and slow to 8.4 percent in 2012.

Domestic economists generally agreed with the World Bank's judgment on China's economic slowdown. Research institutions and experts mostly said that the probability that China's economic growth will slow over the next two years is very high.
Chinese investments benefit European companies

Chinese enterprises have 70,000 employees in Europe

The first China-E.U. Business Cooperation Forum, also known as the Antwerp Forum, was held in Antwerp, Belgium from Nov. 22 to Nov. 23.

The trade value between China and Europe reached 480 billion U.S. dollars in 2010 and is expected to hit 570 billion U.S. dollars in 2011, said Sun Yongfu, director of the European Affairs Department of the Ministry of Commerce of China, said during the forum. The European Union has beeen China's largest trade partner for seven consecutive years.
China says BRICS to support Middle East countries in independent political transition

BEIJING, Nov. 25 (Xinhua) -- The BRICS members should make joint efforts to help ease tension in the Middle East and support the region's countries in carrying out political transition and social reconstruction on their own, Chinese Foreign Ministry spokesman Liu Weimin said Friday.
Bank of China opens new branch in Kobe, Japan

KOBE,Japan, Nov. 25 (Xinhua)-- The Kobe Branch of the Bank of China opened to the public for business in Kobe, western Japan on Friday. This is the sixth branch established in Japan by the Bank of China.

Addressing the opening ceremony of the new branch, Li Lihui, president of the Bank of China said that the bank set up a branch in Osaka in 1931, becoming China's first bank to establish a branch in Japan.
Monetary easing may be on cards

BEIJING - Monetary-loosening measures by the Chinese government are imminent, and the tone of its macro policy may change during the nation's annual Central Economic Work Conference, which is scheduled to begin in December, according to analysts.

Six rural credit cooperatives in Zhejiang province will see a 50 basis point reduction in the reserve-requirement ratio (RRR) to 16 percent, effective from Friday, the Xinhua News Agency reported on Wednesday, citing Hangzhou branch of the People's Bank of China (PBOC), the central bank.
Kaixin OpEd - That's the story we are getting from China as well.
Policy of 15-year free education promoted in China's Gansu Province

Students from primary school have class in Kazak Autonomous County of Aksay, northwest China's Gansu Province, Nov. 21, 2011. Under the direction of the central policies, autonomous counties with better education conditions in Gansu Province promoted 15-year free education. Since 2009, three counties have carried out the policy while another one is expected to implement it by the spring of next year.
Graeme has been using ChinesePod since 2007
"I highly recommend ChinesePod, I haven't found any Online teaching programmes that come close."
China Daily
Yuan is close to equilibrium rate: Economist

BEIJING - China's RMB, or the yuan, is getting close to the equilibrium value, a government think tank economist said, refuting the US accusation that the currency is undervalued.

The yuan's previous downward moves and the slowing growth of China's foreign exchange reserve signalled the currency "may" already have entered a new stage, Li Yang, vice president of the Chinese Academy of Social Sciences at a finance forum.

According to latest statistics, the country's forex reserve increment in the third quarter was $50.9 billion less than that of the second quarter, dragged down mainly by the narrowing trade surplus.

Li's viewpoint on the currency's equilibrium was echoed by Shen Jianguang, chief economist with Hong Kong-based Mizuho Securities Asia, who also refuted the US claims that the RMB has space to further appreciate about 20 percent.

He said the United States may have drawn conclusions from the International Monetary Fund's (IMF) forecast on China's balance of payments, which is not true.
China: 'Extend Kyoto Protocol'

Durban talks should give priority to commitment, spokesman urges

BEIJING - China on Friday said extending the Kyoto Protocol's first commitment period should be the top priority at the upcoming global climate talks.

The Kyoto Protocol is an international agreement to set binding targets for 37 industrialized countries and the European community for reducing greenhouse gas emissions from 2008 to 2012.

It is also the only current legal binding document to cut greenhouse gas emissions. The Kyoto Protocol could be in jeopardy if countries fail to reach an agreement on an extension at the Nov 28 to Dec 9 talks in Durban, South Africa, held under the United Nations Framework Convention on Climate Change (UNFCCC).

"When it comes to tackling climate change, countries should follow the principles of common but differentiated responsibilities, fairness and individual capabilities," Foreign Ministry spokesman Liu Weimin said at a news conference on Friday.
East meets east

Eastern and central Europe is a growing market for China and a gateway to the western region of the continent

The medieval splendor of Prague seems far removed from the skyscrapers of China's modern urban metropolises of Shanghai and Shenzhen - but there is an increasingly close and important trading relationship between Central and Eastern European (CEE) countries and the world's second-largest economy.

Rows over the value of the yuan might overshadow China's trade relationship with the United States and Western Europe but trade between CEE countries and China stands at more than 10 times the level in 2001 and has grown at 32 percent a year over the past 10 years.
Decoding the economic boom

Prominent scholar stresses that it is time for US, China to work together


For more than 50 years, Orville Schell has been explaining China to Westerners. Much before his maiden visit to the Chinese mainland in 1975 at the age of 34, he had already written three books on China.

During that trip when China was still in its last years of the "cultural revolution" (1966-1976), Schell worked with a group of American youngsters for a month in Dazhai, a model agricultural brigade in North China's Shanxi province. He also worked at the Shanghai Electrical Machinery Factory located in the city's western suburbs of Minhang.
Progress made in HIV/AIDS campaign

Latest official estimate shows slower rate of increase on the mainland, Shan Juan reports in Beijing.

About 780,000 people will be living with HIV/AIDS on the mainland by the end of this year, 40,000 more than 2009, according to an estimate issued jointly by the Ministry of Health and UNAIDS.

Nearly 370,000 sufferers have been detected, including 154,000 with full-blown AIDS, the report said. Of the 200,000 who need treatment according to World Health Organization (WHO) standards, 130,000 are receiving it.
Nearly 75 percent of the 216 children who attend primary school in Lulou village, Anhui province, are HIV-positive or were orphaned when their parents died of AIDS. Many Anhui villagers were infected when they sold their blood illegally in the late 1980s and early 1990s.
Stamp exhibition posts a profit

A rare stamp auction at a record-breaking philately exhibition in Wuxi attracted both specialist collectors and hordes of visitors. Shi Jing reports.
A set of stamps commemorating Peking Opera master Mei Lanfang. Provided to China Daily
Singing the praises of Xibaipo

A tour of the revolutionary sites of Hebei province ideally takes in Xibaipo Museum, an interactive guide to China's civil war, Ranzhuang's Underground Tunnel Museum account of the War of Resistance against Japanese Aggression, and the military base of Handan - leaving time for the attractions of Baiyangdian Lake and Goddess Nuwa's Temple as a natural counterpoint to history.
Waxworks of Liu Shaoqi (from left), Ren Bishi, Mao Zedong, Zhou Enlai and Zhu De are on display at the museum.
China's Top 10 Leisure Spots
Share your China stories!

The China Daily website is inviting foreign readers to share their China stories with our worldwide audience. Please send your story with your contact information to mychinastory@chinadaily.com.cn. Photos of the author or the story are also welcome.


Graeme has been using ChinesePod since 2007
"I highly recommend ChinesePod, I haven't found any Online teaching programmes that come close."
XinHua News
Premier urges protection of women's, children's rights

BEIJING, Nov. 27 (Xinhua) -- "The social status of the female population indicates the level of social progress (of a nation), while children are the future and hope of a nationality and a nation," Premier Wen Jiabao said on Sunday.

While addressing the fifth National Working Conference on Women and Children, the premier highlighted the importance of women's and children's wellbeing, noting they bear on "the future of the nation and the nationality."

China's women and children, who make up two-thirds of the country's 1.3 billion strong population, are an "important force for promoting national development and social progress," said Wen, who is also a member of the Standing Committee of the Political Bureau of the Communist Party of China (CPC) Central Committee.
See Kaixin's - Women in China
Ex-British PM on China's euro zone aid

BEIJING, Nov. 28 (Xinhuanet) -- European leaders should show a credible commitment to stand behind the single-currency system and resolve the ongoing crisis, a prerequisite for China's help, Tony Blair said on Saturday.

"Now is really the last chance for decisive leadership (in Europe). (It's) time for action," said the former British prime minister in an exclusive interview.

"I have no doubt China is prepared to help, but it only helps if Europe gets its act together. There's no Chinese action that can substitute European action," said Blair, who was visiting Beijing to meet with Vice-Premier Wang Qishan to discuss global economics, eurozone debt and the Middle East crisis.

To preserve the euro, he said leaders must show the "whole weight of the European economic system will stand behind the single currency ... whether that can be done through the European Financial Stability Fund, the European Central Bank or can be done in a number of different ways".
Vice premier stresses quality, fair distribution of affordable housing

BEIJING, Nov. 27 (Xinhua) -- Chinese Vice Premier Li Keqiang has called for increased efforts to build and fairly distribute high-quality affordable housing to low-income residents, which he said would benefit both the people's livelihood and the economy.

China's measures to control the property market are at a critical stage, Li said, stressing that the government should stick to its tightening measures over the property market and consolidate the regulative results it has achieved.
Central African Republic president praises China's development model

YAOUNDE, Nov. 26 (Xinhua) -- Central African Republic President Francois Bozize praised China's development model when he met a visiting Chinese official recently, according to news reaching here on Friday.

China's development model has attracted extensive attention from across the world, and it should be an example for the Central African Republic, Bozize said Thursday in his meeting with Luo Fuhe, vice chairman of the National Committee of the Chinese People's Political Consultative Conference.

Bozize said China's achievements in social and economic development are admirable and that its successful experience in sticking to the path of peaceful development is worth learning and following by the Third World countries.

The Central African Republic is grateful to the Chinese government and the Chinese people for their selfless assistance and support to his country's economic and social development, Bozize added.

The president reiterated his country's adherence to the one-China policy.
China focuses on six measures to help LDC economies

VIENNA, Nov. 25 (Xinhua) -- China is to further help the least developed countries (LDCs) in their development effort through zero-tariff treatment and other measures, Yu Jianhua, China's Assistant Commerce Minister said here Friday.

Addressing a LDCs Ministerial Meeting in Vienna, Yu said China will focus on six concrete measures to advance the implementation of the Programme of Action (IPoA), adopted by the Fourth United Nations Conference on LDCs in Istanbul in May.

First, as announced by Chinese president Hu Jintao during the G20 summit in Cannes, China would, in the context of South-South cooperation, give zero-tariff treatment to 97 percent of the tariff items of exports to China from the LDCs that have diplomatic relations with China.

Second, tilt foreign aid further to the LDCs.

Third, carry out cooperation in livelihood projects in the LDCs, including hospital, school, domestic water use and clear energy.

Fourth, strengthen agricultural cooperation with the LDCs, including the increase of food aid, dispatching agricultural and technical experts.

Fifth, strengthen personnel education in the LDCs to build capacity for self-development.

Sixth, continuously promote the establishment of economic and trade cooperation zone in the LDCs by Chinese companies.
China Int'l Environmental Protection Expo opens in Jiangsu

NANJING, Nov. 25 (Xinhua) -- The 2011 China International Environmental Protection Expo opened in east China's Jiangsu Province Friday, attracting more than 240 enterprises from home and abroad.

The most advanced environmental protection technology and products from around the world will be showcased at the expo held in the provincial capital of Nanjing.

China will invest a total of 3 trillion yuan (470 billion U.S.dollars) in its environmental protection industry during the country's 12th Five-Year Plan period (2011-2015).
Graeme has been using ChinesePod since 2007
"I highly recommend ChinesePod, I haven't found any Online teaching programmes that come close."
Global Times
Government must look before it leaps
Some "disturbance" from the public is not bad to the government. The government needs to adjust itself to suit the public, not the other way round.
Public opinion has become more diversified in recent years. The rhetoric of public criticism has also become stronger and sometimes even aggressive, if not "subversive." While it may be hard to judge whether these changes are "good" or "bad," the government needs to accept these changes and adjust accordingly.

From an optimistic point of view, tougher public scrutiny can bring unprecedented changes. It can push governments in China to reform their approaches and ethics in works.
Democracy doesn't have to start from revolt

For a long time, China has not only been criticized as undemocratic, but also anti-democracy. As China does not have Western-style elections, some Chinese find it hard to refute the West's finger-pointing. Although China has made prominent social progress in recent years, it has long been the target of criticism over the democratic issue.

To convince Western public opinion is rather difficult but Chinese people should not be manipulated by the West. It is important to maintain independent thinking on democracy.

Democracy is a good thing, but is this also true when latest streets protests in Egypt claimed dozens of lives? We need democracy, but a truly good democracy that will avoid autocracy, promote scientific decision-making, combat corruption, and more importantly, not give way to social unrest.

This requires the basic construction of a Chinese democratic culture that should match the building of democratic institutions. This should include a social consensus on democratic politics, strong legal authority and respect for the majority opinion.

Democracy may bring different results to different countries. The Egypt revolution may aim at a high standard of democracy, but a true democratic culture needs to be reached through constant economic and cultural development.

China's democratic construction has not stood still. Compared with the situation five years ago, China has more channels to express opinions and there are more restraints on administrative powers. The country's accountability system is working, many officials have fallen from grace after their scandals were exposed on the Internet. These things could not even be imagined five years ago.
Graeme has been using ChinesePod since 2007
"I highly recommend ChinesePod, I haven't found any Online teaching programmes that come close."
CHINA
CCTV 9
News and Current Affairs
Dwelling in the Fuchun Mountains - FEATURE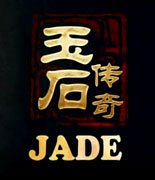 2000 years ago, the cavalries of the Han Dynasty ensured that the trade route to the west regions of China remain unobstructed. Silk became the luxurious commodity of the choice of the nobles of Ancient Rome. A thousand years before that, the Shang Dynasty´s huge armys stepped on the same route, at the other end of the route lay the treasures the rulers longed for - jade.
China exported more than 244 billion USD of goods to the US in the first eight months of 2011. But that's not all we're exporting
Over the past three decades, China's economic reforms have created a significant number of millionaires and billionaires. But the new found wealth has also led to a startling increase in the number of Chinese nationals emigrating to other countries. More and more rich seem to be considering moving abroad, as their wealth has made it easier to obtain citizenship and permanent resident status in other countries.
China Fights Climate Change
Watch Video.
China on path of carbon emission reduction
"Tiger Mom" leaves, "Wolf Dad" arrives
Just as the "Tiger Mom" controversy started simmering down in China, here comes the "Wolf Daddy." Xiao Baiyou, a self-proclaimed expert on strict parenting, is sparking a new round of fervent discussion on child-raising methodologies among anxious Chinese parents.
He insists he's the best parent in the world. This past June, Xiao Baiyou published a book on parenting that featured a severe method---spanking.
See Kaixin's FEATURE: Tiger Mum - Amy Chua 'Battle Hymn of the Tiger Mother'
Graeme has been using ChinesePod since 2007
"I highly recommend ChinesePod, I haven't found any Online teaching programmes that come close."
The Wall Street Journal
Seldom Heard on China: 'Sell'

HONG KONG—Investors have soured on many Chinese companies on fears of a slowing economy and worries about accounting fraud and corporate governance. But for analysts at investment firms, the stocks remain a hot ticket.
Beijing to Keep Tight Grip on Property Sector

BEIJING—China will maintain its tightening measures in property sectors next year and continue its efforts to construct affordable housing, state-run media reported Sunday, citing Vice Premier Li Keqiang.
J.P. Morgan's China Go-Ahead

Firm Is Said to Receive Permission to Set Up RMB, or Yuan-Denominated, Fund

HONG KONG—J.P. Morgan Asset Management, an arm of U.S. bank J.P. Morgan Chase & Co., received permission from the Beijing city government to create a $1 billion RMB fund under the new Qualified Foreign Limited Partner program, people familiar with the matter said, allowing the U.S. firm to become the biggest foreign manager of a yuan-denominated fund to date.
Children of the Revolution


China's 'princelings,' the offspring of the communist party elite, are embracing the trappings of wealth and privilege—raising uncomfortable questions for their elders.

The offspring of party leaders, often called "princelings," are becoming more conspicuous, through both their expanding business interests and their evident appetite for luxury, at a time when public anger is rising over reports of official corruption and abuse of power.
Picture: Bo Xilai, with his son, at a memorial ceremony held for his father in Beijing, in 2007.

Kaixin OpEd: Yes, this is an issue in China. Though the bad old days of slotting a sprog into the top echelon of government is mostly gone. The princelings can be given a mighty leg up by dad, but if they turn out to be a frog, then they will stay in the pond. It takes real talent to rise to the top in China today ........... mostly, and with little twists and turns, but largely.

Mind you, in the 'west', having a rich and/or powerful dad is not without its benefits.
Hormats Challenges 'Distorted' Advantages for China's State Firms

U.S. Undersecretary of State Robert Hormats has been causing a stir in China by arguing that what he calls the principle of "competitive neutrality," should govern relations between privately held firms from the U.S. and state-owned firms in China and elsewhere
Convertible Yuan Bond Fund Targets Aussie Property

Asian investors will soon be able to buy a yuan-denominated convertible bond targeted at Australia's commercial and residential property sector.
China, As It Was

In Yunnan province, you can experience ancient traditions like cormorant fishing in a landscape of mountains and mist

As they were rowed out into the dark, churning waters of Erhai Lake, 10 cormorants with black plumage and white crests sat calmly in the bow of the boat.


See Also Kaixin's - Guilin, Guangxi Zhuang autonomous region
China Tests Buddha-Tooth Diplomacy in Myanmar

When China wants another country to feel all warm and fuzzy, it sends a panda. But Myanmar gets something special: A sacred Buddha tooth.
Reuters
Paintings From Australia's Desert Make Waves in China

An exhibition of Aboriginal art on tour in China is the biggest the country has ever seen and drawing record crowds, but it hails from one of the most remote communities in Australia.
ABC (Australian Broadcasting Commission) TV FEATURE - From Warburton to China: The Aboriginal art exhibition taking China by storm
Photos: Guangzhou Auto Show Kicks Off
Amy Tan Q&A: China Then and Now, and How to Bridge the Gap

Novelist Amy Tan has spent most of her life examining the divide between China and America through novels that examine the emotional minefields of families and the clashes that come from cultural misunderstandings.
Photos: Liu Bolin, Vanishing Artist
See Kaixin's FEATURE on Liu Bolin with plenty of Photos
Graeme has been using ChinesePod since 2007
"I highly recommend ChinesePod, I haven't found any Online teaching programmes that come close."
The New York Times
The nation's commerce ministry opened an investigation on whether American subsidies in the solar, wind and hydroelectric sectors had hurt development of those industries in China.
The HSBC November purchasing managers' index fell to its lowest level since March 2009, highlighting how the woes in Europe and the United States are taking their toll on the Chinese economy.
An owner of protected wild lands in Australia is fighting plans for a giant coal mine supplying China.
With global climate talks set to begin next week, China on Tuesday issued the most comprehensive document yet on its plans and negotiating positions on emissions.
Digging deep on the growing flows of coal to China and other emerging industrial centers in Asia.
The HSBC November purchasing managers' index fell to its lowest level since March 2009, highlighting how the woes in Europe and the United States are taking their toll on the Chinese economy.
With global climate talks set to begin next week, China on Tuesday issued the most comprehensive document yet on its plans and negotiating positions on emissions.
Republican contenders talk tough about China, and President Obama is already getting tough on it.
Eyeing China, U.S. Expands Military Ties to Australia

CANBERRA, Australia — President Obama and Prime Minister Julia Gillard of Australia announced plans on Wednesday for a sustained new American military presence in Australia, a deployment of 2,500 troops aimed at signaling that the United States intends to counterbalance a rising China.
ABC News (Australian Broadcasting Commission)

No better friend - VIDEO

Nick Dole looks back over the 'special relationship' between Australia and the US.
Graeme has been using ChinesePod since 2007
"I highly recommend ChinesePod, I haven't found any Online teaching programmes that come close."
Asia Times Online
America pivots toward ASEAN
By Donald K Emmerson

KAMPIAL, Indonesia - To the sounds of a gamelan orchestra, white-dressed Balinese pay ritual homage to Saraswati, the Hindu goddess of knowledge and learning. The timing is apt as over a thousand journalists and others try to divine the significance of a week of high-level diplomacy held on the island, including the 6th East Asia Summit (EAS), the 19th Association of Southeast Asian Nations (ASEAN) summit, and other ASEAN-linked events.
Proposed sale of Taiwan raises no laughs
A satirical op-ed advising United States President Barack Obama to abandon military support for Taiwan in exchange for China forgiving US$1.14 trillion of American debt appears to have roots in reality. While the island is conspicuously absent from the US's "return to Asia" plans, US liberal circles have touted the same idea to boost Obama's re-election campaign.
- Jens Kastner
SPENGLER
It might not be an
Asian century after all
Demographics, resistance to democracy and complacency about its visible success all risk taking the steam out of China's rising trajectory. If Beijing erroneously concludes from the United States's financial crash that a command economy is in its interests, and regards America as an enemy rather than as an unthreatening rival, it will decline. The greatest challenge is not American strength but American weakness.
Dissonance grows in US-China network
In the United States, the Internet supports the political belief of the right to express an opinion, whereas in China it shows up the limitations to how individuals may disagree with a government equipped to suppress dissent. While American technology gives Beijing the ability to snoop into the online thoughts of the Chinese people, tensions between political values and commercial opportunities become a big issue for the United States when entry into a compelling market is threatened. - Benjamin A Shobert
Shanghai-led bond
sales may ease China debt fears
By Olivia Chung

China's local governments went on a spending - and borrowing - spree under the country's 2008 stimulus package, with many loans bypassing the legal framework. Shanghai and Guangdong this week led a new scheme of direct bond sales that will help spending to continue - and may help to forestall huge debt defaults.
US and China fret over Taiwan vote
By Bonnie S Glaser and Brittany Billingsley

While China believes defeat for President Ma Ying-jeou and the ruling Kuomintang in Taiwan's January elections will usher in a new era of pro-independence Democratic Progressive Party agitation, Washington suspects his DPP challenger, Tsai Ing-wen, intends to roll back years of cross-strait political and economic detente. However, the Taiwanese have the final say, and the polls are headed towards a photo finish.
A thee-way waltz in Honolulu
By M K Bhadrakumar

United States President Barack Obama and his Russian counterpart Dmitry Medvedev were on first name terms at the weekend's Asia-Pacific Economic Cooperation summit in Honolulu, even though nothing particularly is happening between their countries to justify the bonhomie. Chinese President Hu Jintao, though, remains very much "Mr President", indicative of the strains between Washington and Beijing.
BOOK REVIEW
US-China power imbalance threatens Asia
A Contest for Supremacy: China, America, and the Struggle for Mastery in Asia by Aaron L Friedberg

Reviewed by Benjamin A Shobert

A Contest for Supremacy: China, America, and the Struggle for Mastery in Asia by Aaron L Friedberg
While arguing that a stark evaluation of Beijing's military strategy proves the United States has been overly optimistic in believing economic engagement would foster democracy, this book makes no alarmist predictions of China pursuing global hegemony. However, to alter deep-seated patterns of power politics drawing the countries toward conflict, the US needs to rebalance its China relationship by urgently addressing its own economic and political dysfunctions.
INTERVIEW
Eagle and dragon lock claws in mid-flight

Benjamin A Shobert talks to Aaron L Friedberg, the author of A Contest for Supremacy: China, America, and the Struggle for Mastery in Asia

America's focus on the emerging challenge posed by China was first distracted by the "war on terror" and then the 2008 financial crisis, says author Aaron L Friedberg. In the meantime, Beijing advanced economically, developed asymmetric capabilities and grew assertive. China may not want to conquer Asia. However, it could extend a preponderant political influence over the region with dire consequences for the US.
THE ROVING EYE


An extreme traveler, Pepe's nose for news has taken him to all parts of the Pepe Escobar globe. He was in Afghanistan and interviewed the military leader of the anti-Taliban Northern Alliance, Ahmad Shah Masoud, a couple of weeks before his assassination


Graeme has been using ChinesePod since 2007
"I highly recommend ChinesePod, I haven't found any Online teaching programmes that come close."
Caixin Online
China Lifts Punitive Reserve Requirement on Rural Cooperative Banks
Political stability against the backdrop of Middle East risk has convinced Sinopec and others to invest in Canadian energy
Explosive growth marked the start-up years before mishaps and market conditions took a toll on China's wind power giant
Qihoo Says Misunderstood By Western Investors

Free antivirus software provider, Qihoo 360, says Western investors do not understand its business model or the Chinese internet market
Regulators May Be Loosening Monetary Strings

Credit restrictions continue to confound banks, but the days of tight monetary policy may be numbered in China

China's tight-minded policymakers have taken what appear to be the first, cautious steps away toward a more relaxed monetary course.
China's central bank says it will continue to implement monetary policies due to abundant money supplies and persistent high inflation
Reviving loose monetary policy would reward speculators and redundant property developers while stoking inflation
Leaving the unexplainable unexplained
By Miu Zhe

The best way to make an interesting story boring is to explain it, which is why Dao Erdeng's storytelling enlightens and entertains readers yet offers no clear meaning
Caixin Photo Galleries offer a selection of the day's most important news photos and cultural images.
Subscribe to 'The Lion Awakes'
NEWS FEED
& Receive a Daily Summary of the International News about China
Subscribe in a reader
"The Real China is made by Chinese mothers and grandmothers, from each individual family's hard work," says Xue Xinran
今天的中国新闻